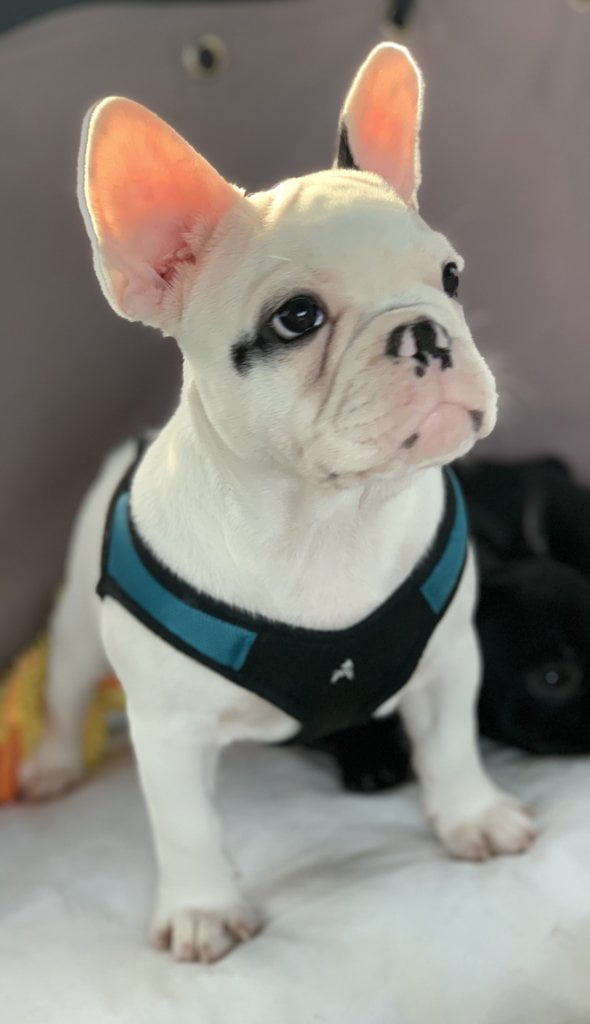 Congratulations to Bobby, Paige and family! This is one lucky family to have this little guy. We were sad to see him leave FrenchKissaBulls. But he will be living an amazing life with this family and another FrenchKissaBulls Frenchie here in Florida!
Born 3/25/2019
Parents: Wyatt and Malibu
This little boy is a heart breaker. All I can say is "WOW". He is just like his daddy. Great head, LOTS of wrinkles, very beefy and compact. He is such a little love boy. He is loving his playtime, and likes to give a little growl to his sisters every now and then. He is so sweet.
DNA: AY/AY  D/d  E/e  n/EM  n/KB  S/S