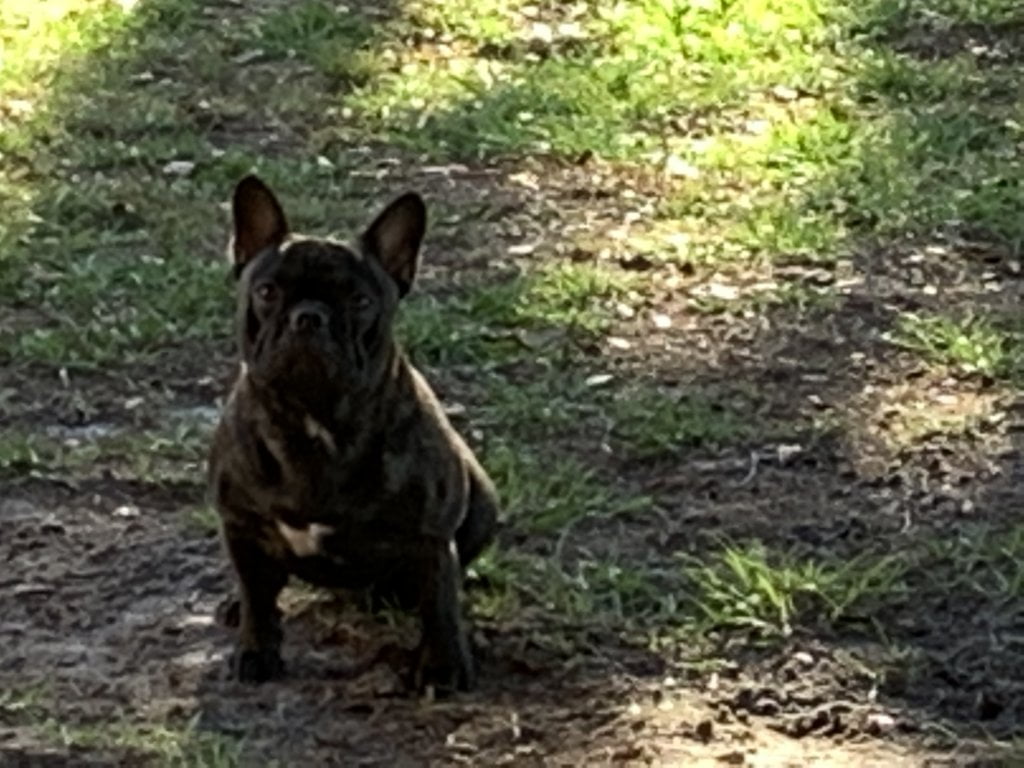 Black Jack is available to a great pet home ONLY! Black Jack is a beautiful Black Brindle French Bulldog born on November 3, 2017. Taking after his dad, Wyatt, his big marble eyes are full of personality. Black Jack is known as the King of Hearts for his compassionate personality and white heart marking on his chest. He truly wears his heart on the outside.
This lover boy is playful, gentle and submissive to our other French Bulldogs. Black Jack is smart and will adapt to new things and learn very quickly. In fact, he is known to sneak his toys outside into the yard so he can play with them.
Black Jack is great with kids and his submissive personality and playful demeanor make him a great fit with family life.