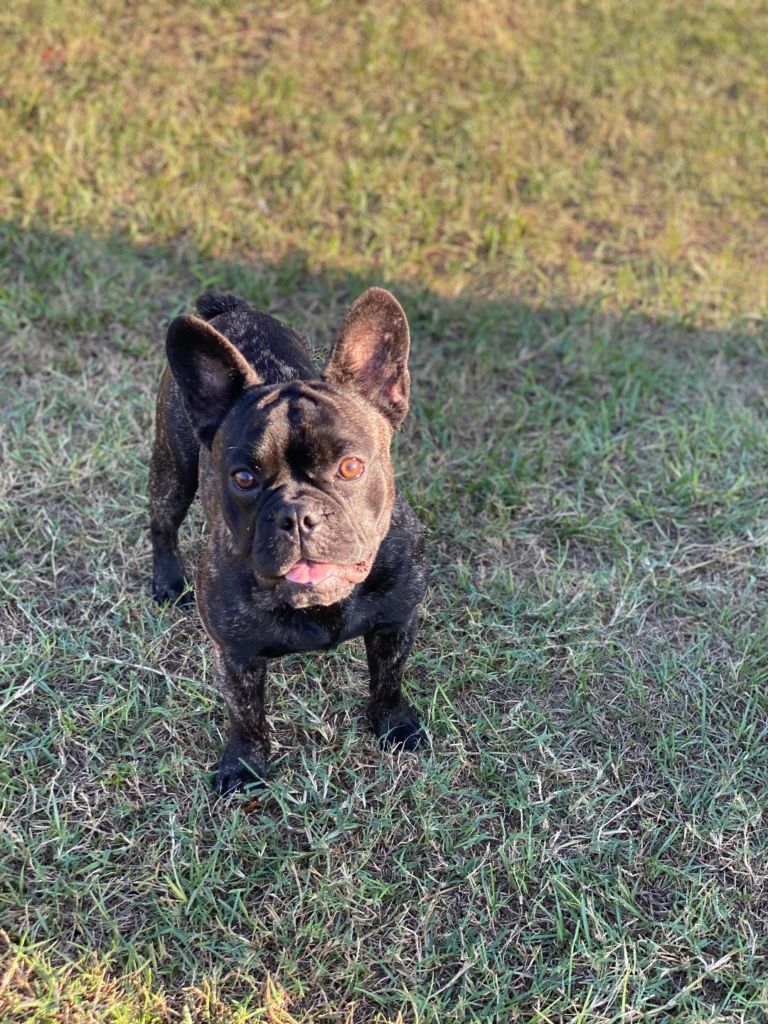 Congratulations to Hayden! Bullet is such an AMAZINGLY SWEET Boy!!! He was a hard one to let go with his great temperament and snuggles that he gives! Bullet will be living his best life in Orlando, Florida snuggling with his new owner and new Great Dane fur baby sister. We are going to miss you Bullet!
Born 1/1/2019
Parents: Willow and Moonshine
Small bridle boy with a big head. He carries blue. He is a smaller Frenchie and very health and fit. He is full of energy and loves to play.
DNA: AYAY Dd EMEM nKB