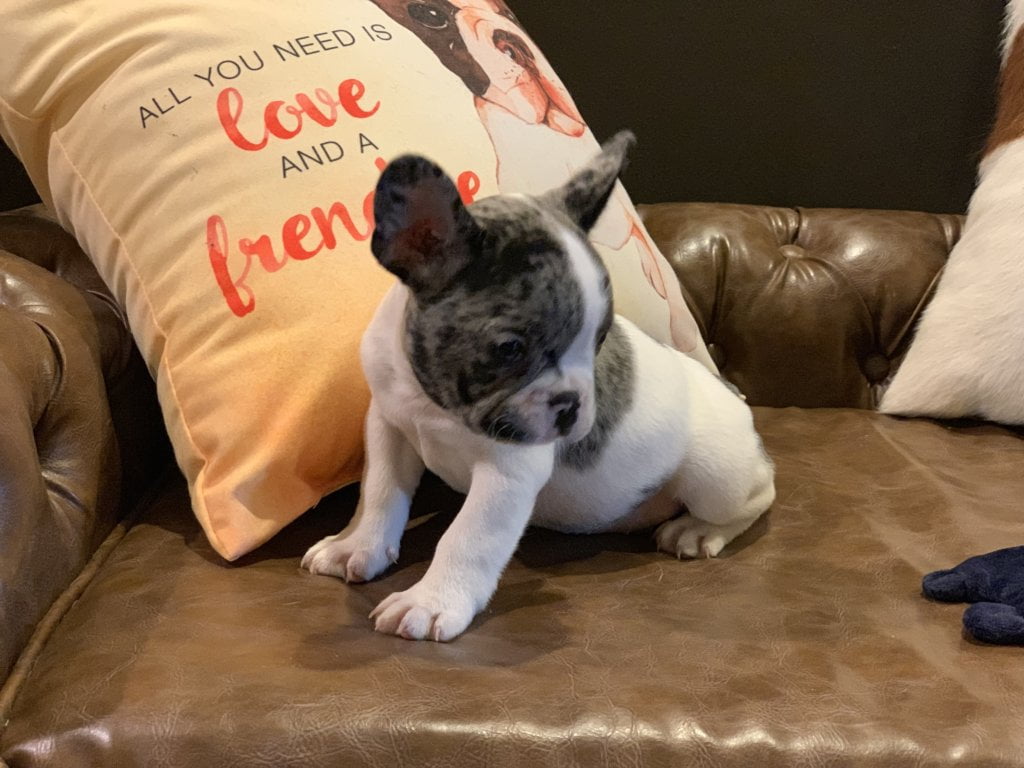 Congratulations to Doug and Amy! This sweet, adorable Cowboy is living his best life in Florida.
Born 5/12/2019
Parents: Mia and Deathrow (out of Texas Brand French Bulldogs)
Mia weighs 24lbs and Deathrow weighs 18lbs
Cowboy is a very sweet and playful little guy. He loves to give kisses and be loved on. He is a very short and stocky little guy.
DNA: pending