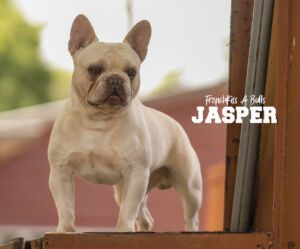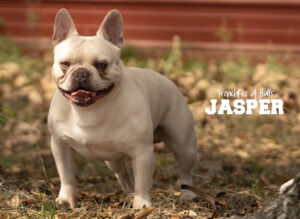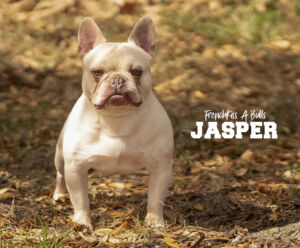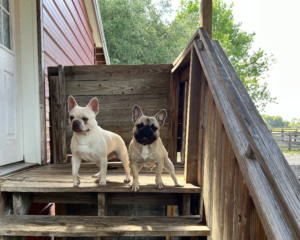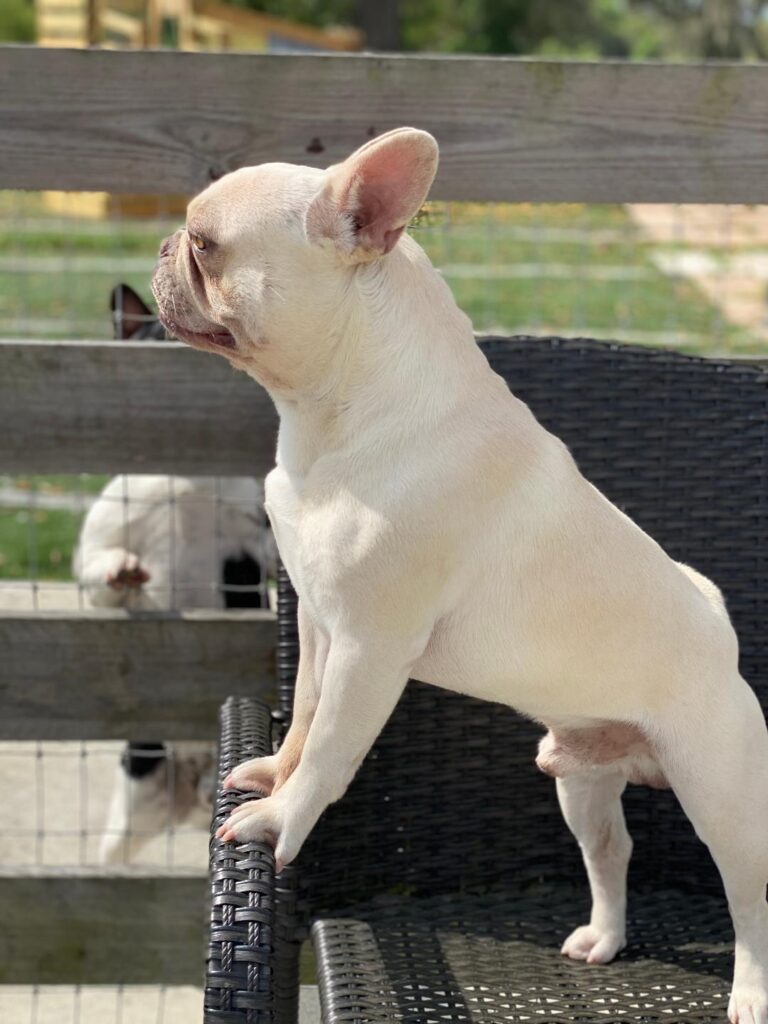 Jasper is our awesome Blue and Tan wrapped in Cream (Platinum) guy that carries Testable Chocolate (Isabella). This boys dna is LOADED!!!! This boy is stocky, solid and pure muscle. Pictures do not do him justice. He is one of the smartest Frenchies that I think we have had, the easiest to train and the quickest to learn. He is a gorgeous Welschcoast production from the UK. Thank you Alex Welschcoast and Claire Wiley for allowing us to bring Welschcoast Titan, aka Jasper into our program. We are very excited about what he has to offer.
Jasper has been health tested and is 4 panel clear with Animal Genetics. Jasper is also 214 panel clear with Optimal Selection (Wisdom Panel), and Jasper has also had a cardiac evaluation, findings are normal and has been cleared for breeding.
His Sire is a Chocolate and Tan, and his Dam is a Lilac and Tan.
DNA:  At/At  Bb  dd  coco  ii  ee  n/KB  n/S