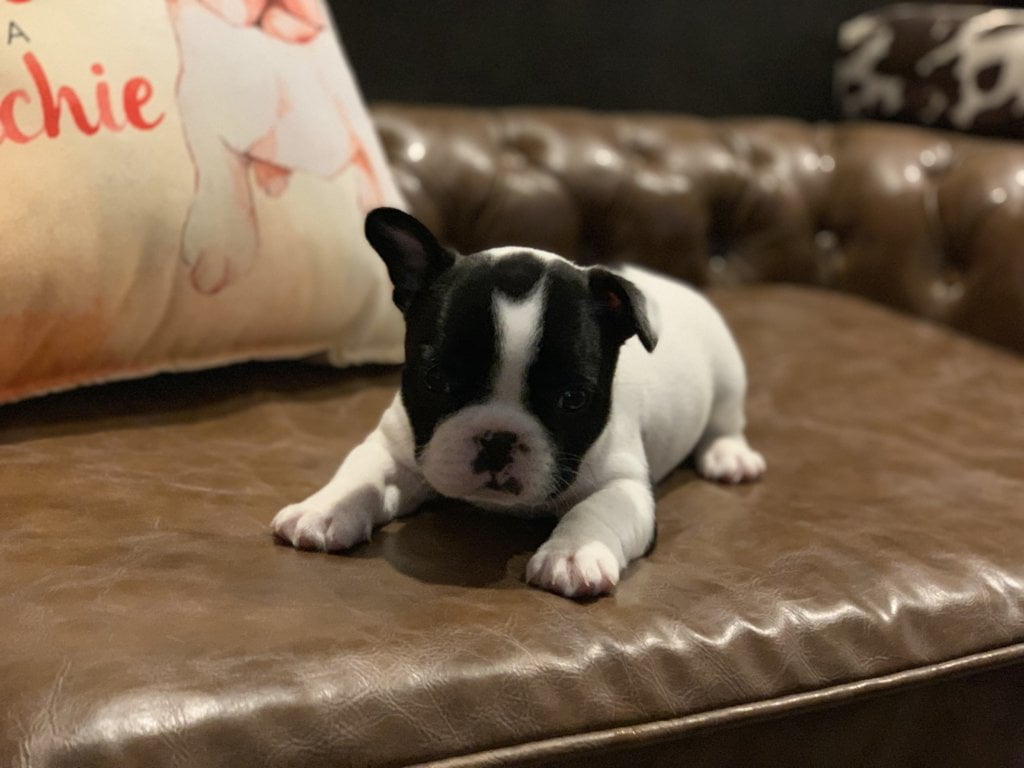 Congratulations to Randee and her family! This sweet little love girl is living her best life in Texas.
Born 3/25/2019
Parents: Wyatt and Malibu
This darling little girl is so loving. She is full of wrinkles. She has a great head on her. She loves to play, jump and run around as fast as her little self can go. She is such a sweet kissy little doll.
DNA: AY/AY  D/d  E/e  n/KB  S/S