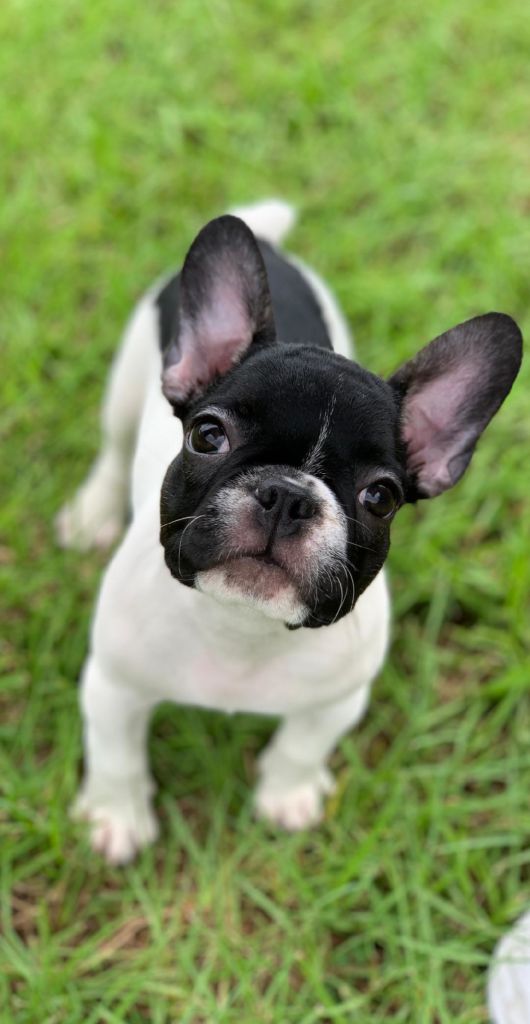 Congratulations to Elizabeth and Donald. Little Lake will be living his best life in Florida. He has lots of new playmates (including a pig, which is his favorite) and loves running around trying to keep up with the Catahoulas. Lake is such a loving playful little guy and will definitely be missed at FrenchKissaBulls.
Born 5/12/2019
Parents: Mia and Deathrow (out of Texas Brand French Bulldogs)
Mia weighs 24lbs and Deathrow weighs 18lbs
Little Lake is a very tiny little boy. He is sweet as can be. He loves to give sweet little kisses. He has the cutest tiny face that is developing the tan points like his daddy. He is a playful little bug. He is short, stocky and full of energy. He is such a happy little guy.
DNA: pending