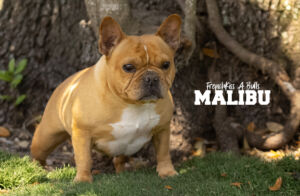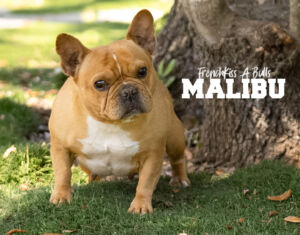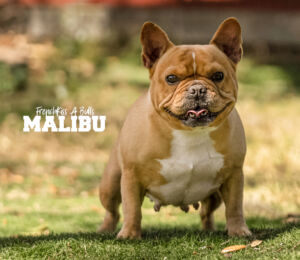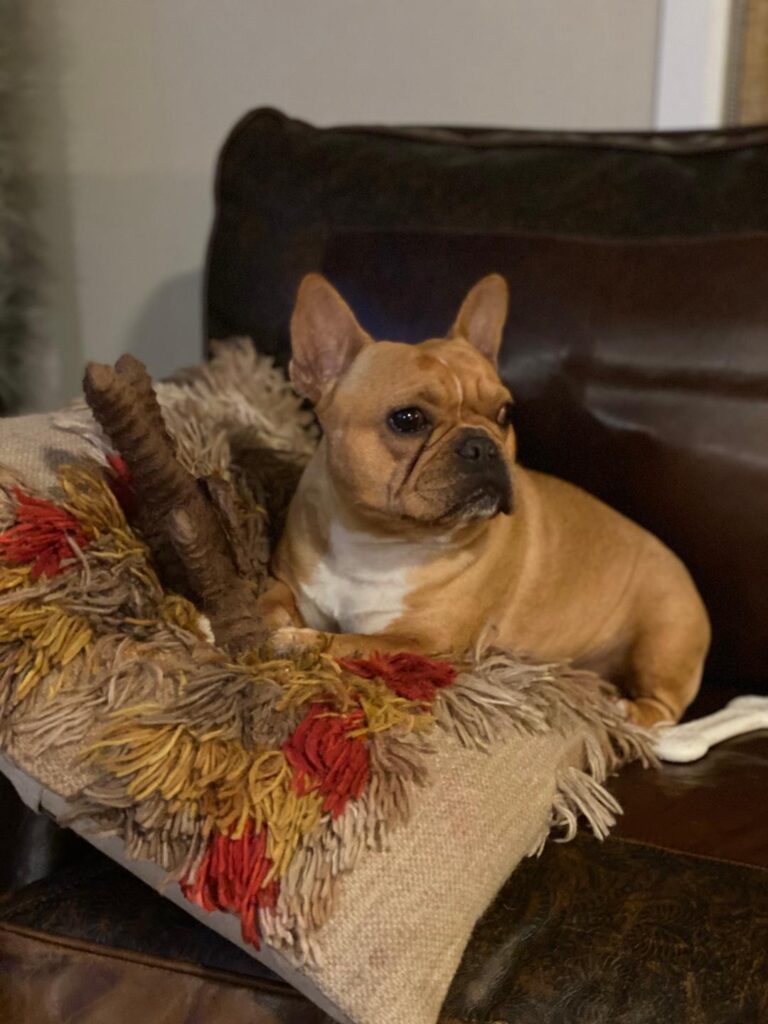 Malibu is our Red Mask-less Fawn French Bulldog that carries 2 copies of cream. Malibu is the mother hen! She is always watching and caring for other Frenchies. She keeps the house in check, just like mom did when you were young. We have nicknamed her Rattlesnake because Malibu can have a feisty little attitude when needed.
It is easy to tell that Malibu is a happy go lucky pup, especially when you hold and snuggle her. She simply smiles and her whole face lights up. Her face is so expressive. She loves to play, when you open up the door or gate to go through, you'd think you just opened up a shoot at a rodeo and the bull just charged into the arena kicking and bouncing all around. She will kick and carry on getting all of her energy out for 15-30 minutes. When Malibu comes back through the gate or door, she is definitely ready to snuggle. She does not have a favorite toy, she likes all toys especially the ones other Frenchies are playing with.
Malibu is good with kids, but her caring personality makes her a great companion for older adults.