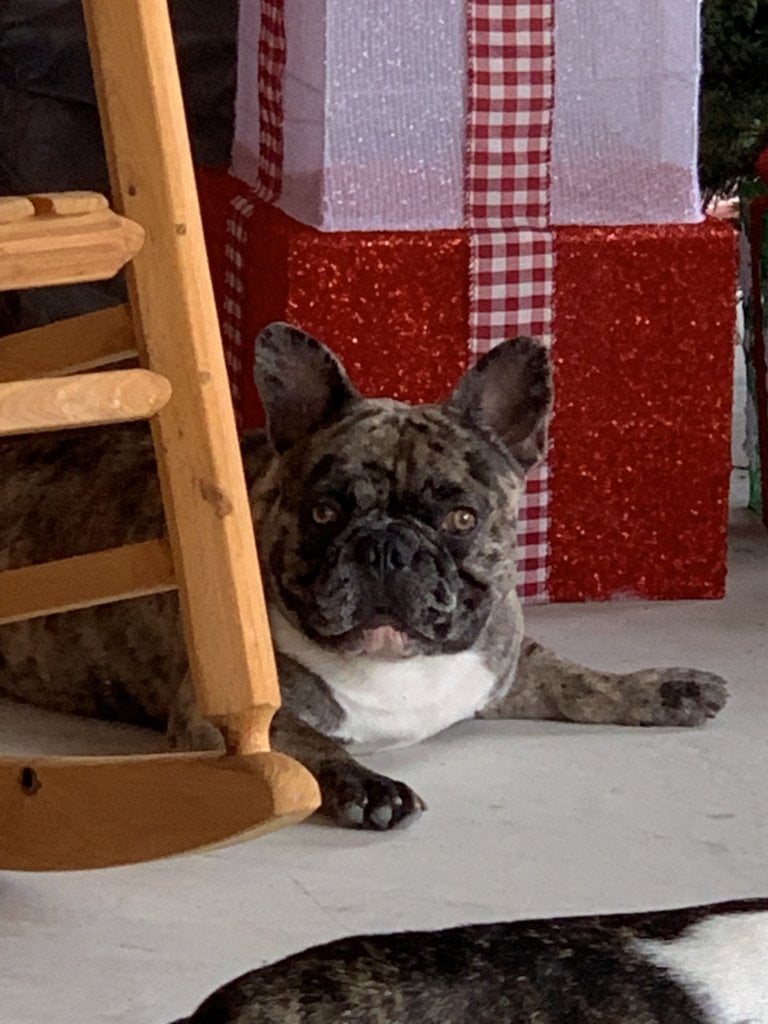 Awe, Mason, born June 2, 2017 this Merle boy is our "Crazy Mazy". Mason is our largest French Bulldog and he is our biggest baby, he thinks he is a lap dog. He is a talker whose first words were "I Love You!" Mason is very loving.
This lover has beautiful eyes, golden in color that match his coat color. His conformation and stance make Mason stand out among all of our Frenchies. Great with kids, Mason loves to jump next to you when you are walking.
Like all of our dogs, Mason loves to play and has his own toys. He has yet to find an indestructible toy. Careful to only play with his toys, Mason is quick to shred them.