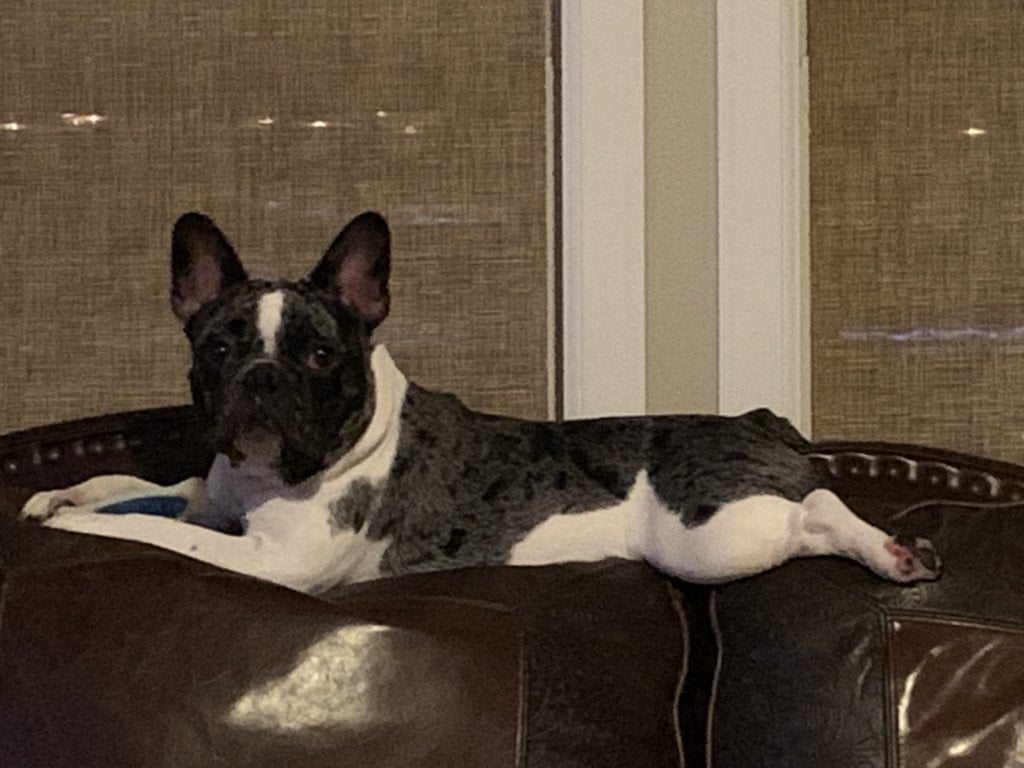 Mia is a one-of-a-kind French Bulldog, you would swear she was human by the way she behaves. Just like a toddler, Mia is a snuggle bug but very alert, attentive, energetic and playful. She loves to give kisses. Unlike toddlers, Mia likes to sleep. She is not a morning Frenchie. She is the first one in bed at night and the last one out in the morning. When she does decide to get up, Mia loves the warm morning sun. She will bask in the sun turning and stretching out her muscular little body.
The way she stands, holds her head, walks, runs, and plays, she just floats. Mia reminds us of dancing horses. Her sweet little expressive face will surely warm your heart. She will tilt her head and bat her eyes and you would think she was auditioning for the newest ASPCA commercials.
Playtime always includes toys and Mia's favorite toys are any that squeak. You are definitely in for some great exercise when you get Mia playing with her toys. Her energy level makes her more suited for adult homes.