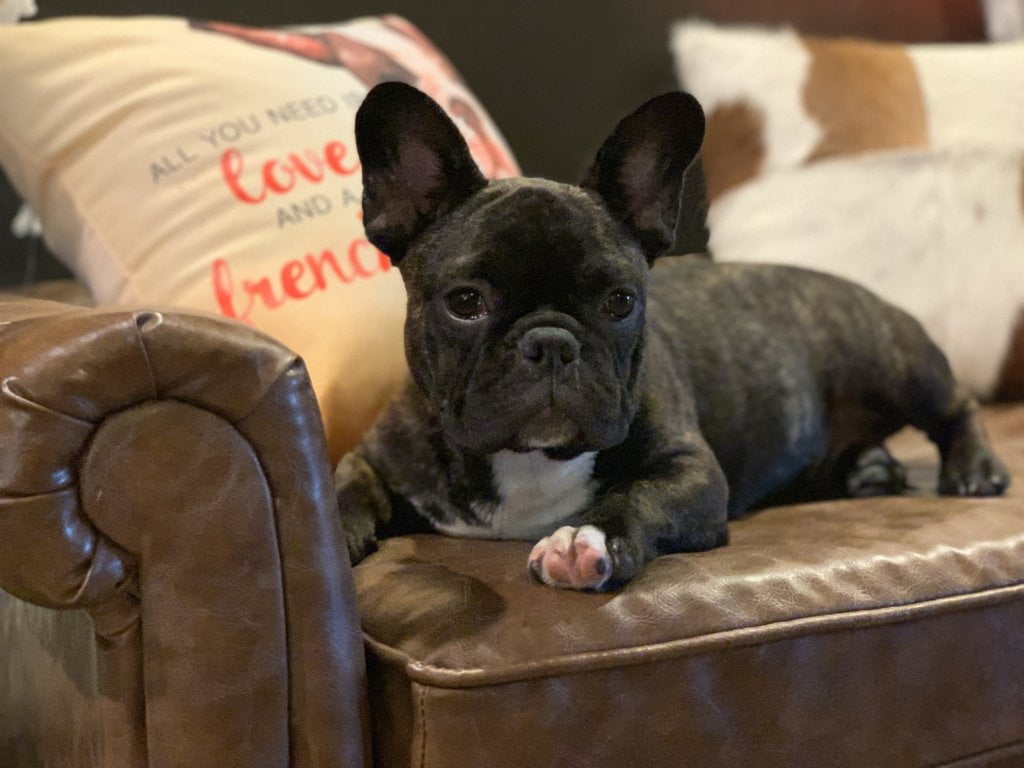 Congratulations to Steve and Carol. Pancake is living his best life in Tampa, Florida. He is being spoiled beyond words. He is their first and only Frenchie and the sweetest face that could melt the moon. So his fur-ever parents are in for a real treat with this boy. Pancake gets almost daily dog park trips and gets the run of the house. Pancake is such a special loving boy and will definitely be missed at FrenchKissaBulls.
Born 2/4/2019
Parents: Moonshine and Cowgirl
Chunky little Brindle Boy. Such a little love nugget. He loves to play, but he is a very submissive and loving boy. He has a short stocky build and a face that will make you melt.
DNA: AY/AY  D/d  EM/EM  n/KB  N/S