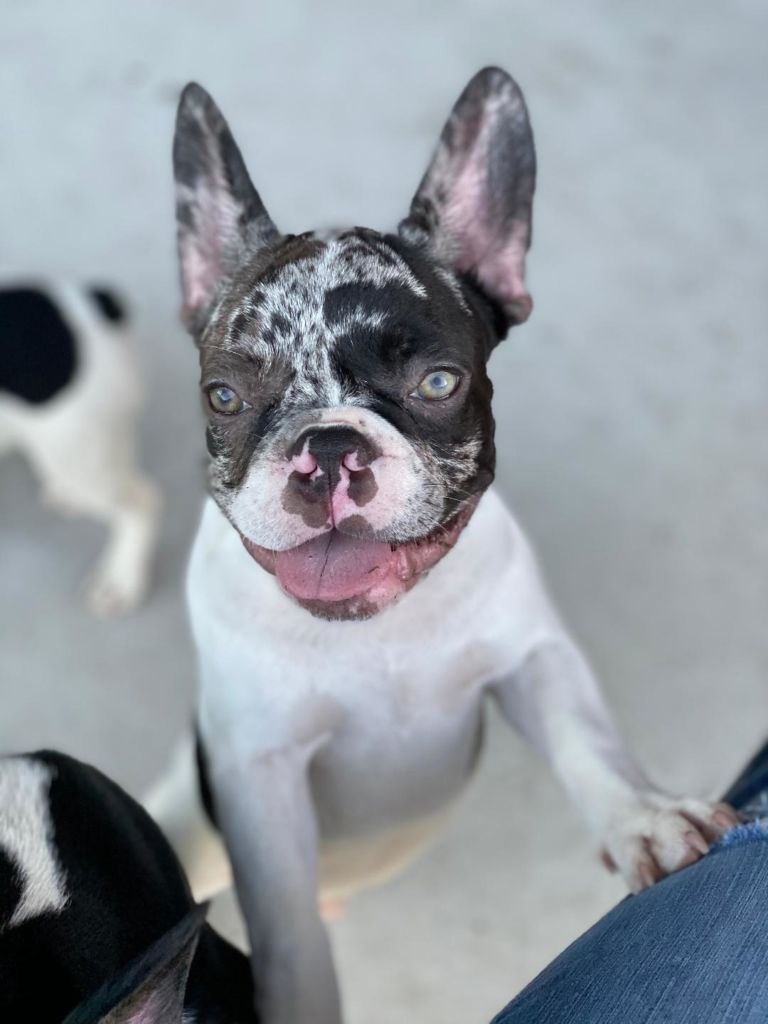 Congratulations to Dorothy and her husband. Pirate has found his furever home and will be living his best life in Kansas. We hope you enjoy your new little happy bundle of love. The best part is is that he will be near his brother and will be allowed visitation rights so they can still play together. Lol.
Born 5/12/2019
Parents: Mia and Deathrow (out of Texas Brand French Bulldogs)
Mia weighs 24lbs and Deathrow weighs 18lbs
Pirate is a little lover boy. He loves to play, but he is more of a people dog than a dog dog. He loves to sing and call you when he wants to see you. He is definitely a talker. But a sweet one, not a sassy one. He has beautiful multi-colored markings on is face and body. And has the prettiest blue eyes.
DNA: pending