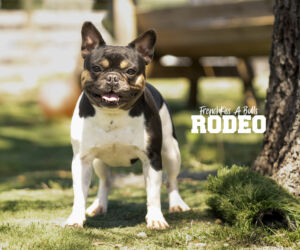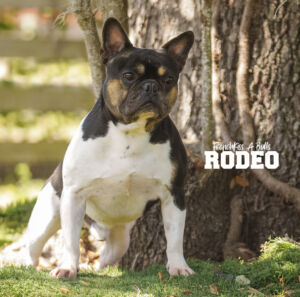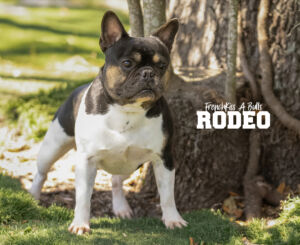 =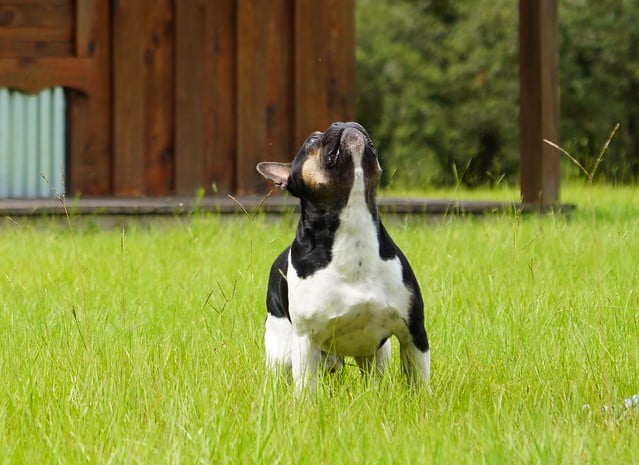 Rodeo Clown is just that. He is our gorgeous Black and Tan Irish/Saddleback Pied boy. Rodeo is a all around fun loving guy. Although his build is closer to the original French Bulldogs, he is a very thick and solid guy. He is very athletic and loves to play. And unlike other Frenchies, Rodeo has great energy and stamina even in our heat.
Rodeo has been health tested and is 214 panel clear with Optimal Selection through Wisdom Panel.
Rodeo is out of a Lilac and Tan out of Texas named Deathrow and our very own aa Pied female here at FrenchKissaBulls, Mia. Mia is out of California and we have had her since she was 8 weeks old. We couldn't be happier with the litter that they produced for us.
DNA:  At/a  Dd  Coco  i  n/EM  S/S