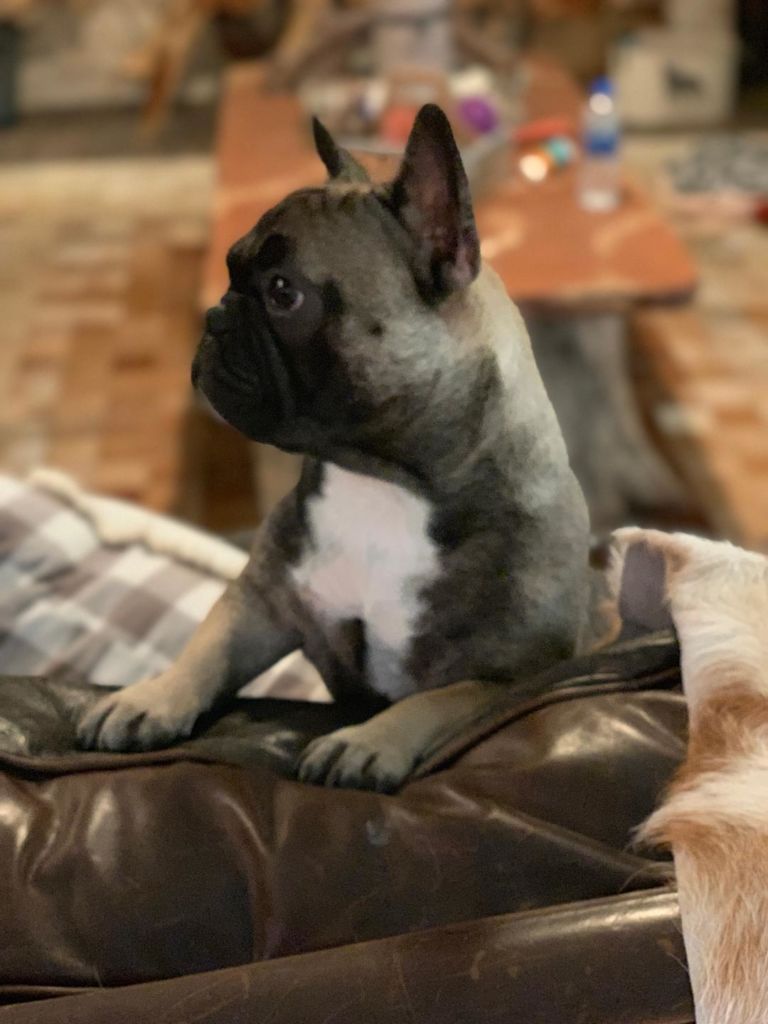 Congratulations to Cindi in Florida. Pistol P is going to be living her best life on the beach and loving the sand and splashing waves. This sweet girl will definitely be missed at French Kissa Bulls!
Born 1/1/2019
Parents: Willow and Moonshine
This little girl is a beauty. Absolutely beautiful coat. Great attitude. Full of energy, love to play. She is a very happy girl and full of kisses.
DNA: nAY nAT Dd EMEM NS