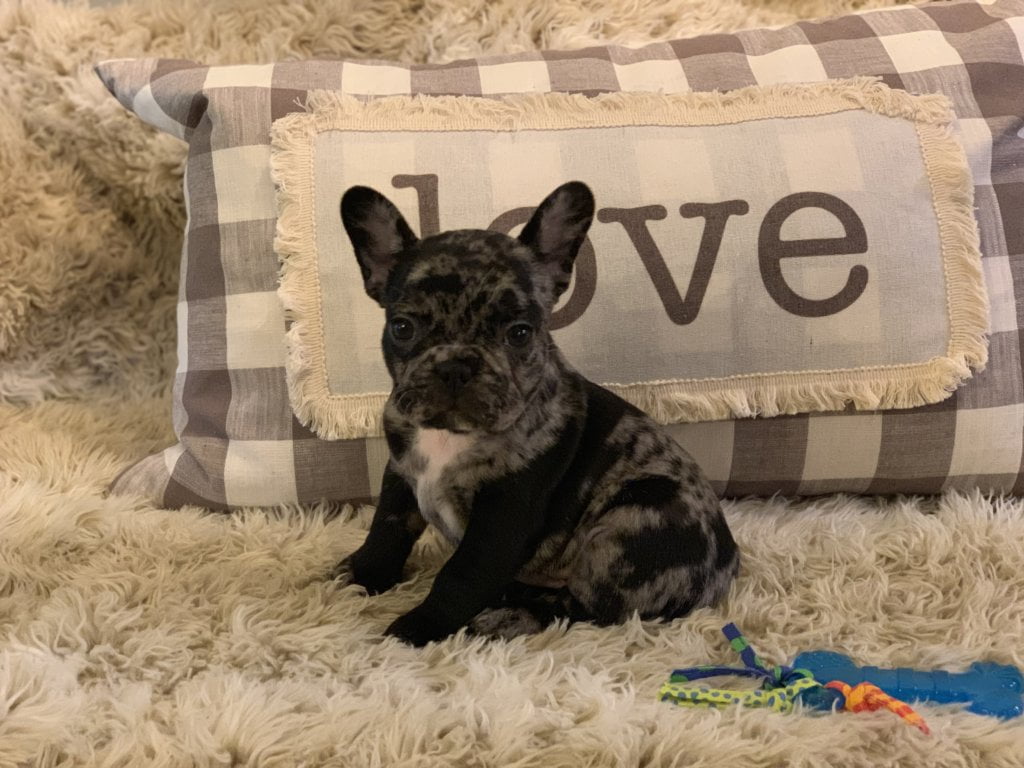 This handsome boy will be staying at FrenchKissaBulls to add to our program. He has turned out to be an amazing Frenchie. Structure, Health, Temperament and DNA. We are so excited to see what he is able to produce!!
Born 5/12/2019
Parents: Mia and Deathrow (out of Texas Brand French Bulldogs)
Mia weighs 24lbs and Deathrow weighs 18lbs
Boots is a very laid back and loving little guy. He loves to talk back when he is being talked to. He loves to play. And his litter mates love to use him as their pillow for naptime. He is a little short stocky guy with great conformation and a great head set.
DNA: pending