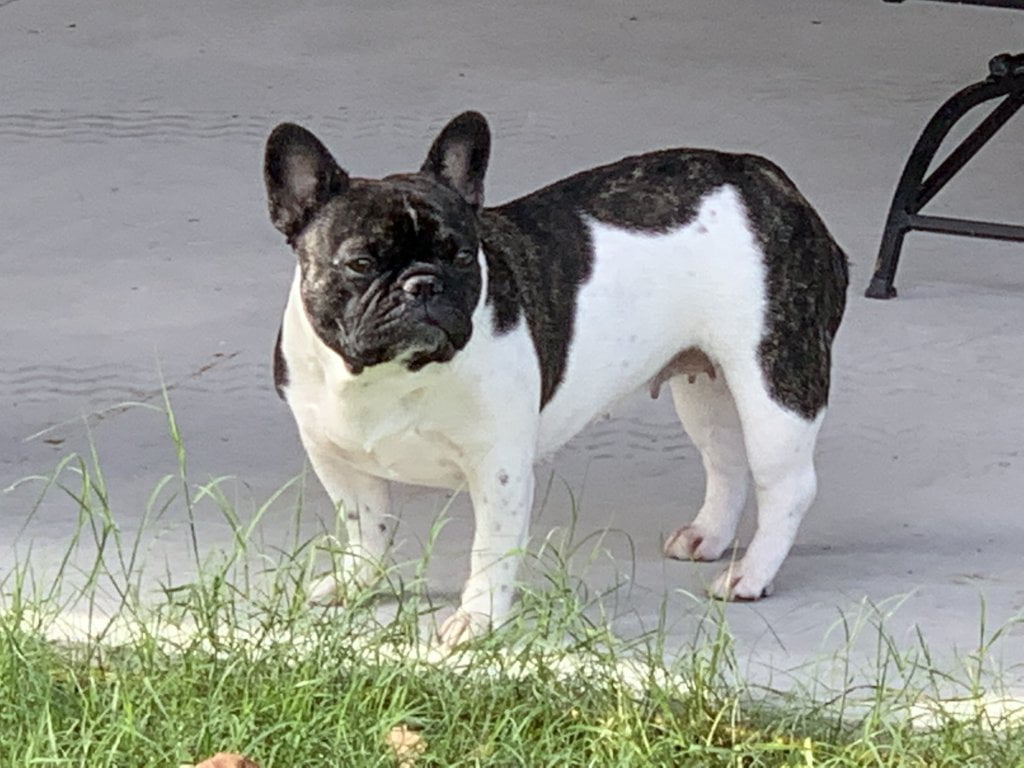 Full of personality, Whiskey is Black and White Pied who was born on February 27, 2017. Inquisitive and intelligent, Whiskeys learns quickly. In fact, she knows how to work the system (US!) so well! If she wants something, she has learned to sit quietly and roll her lips inward showing us her pearly whites and her eyes will sparkle. Sometimes Whiskey will verbally ask for what she wants by letting out a quiet tone, just loud enough for you to hear but quiet enough so she can act surprised when you give what she wants to her. Her big round marble eyes make Whiskey easy to fall in love with and connect to.
Whiskey's built-in clock will keep the whole family on schedule. She loves kids but is a nibbler when she gets excited. She will nibble on little fingers, but the faster she nibbles, the more her butt wiggles which makes the moment one for pictures for sure!
Whiskey loves to play with other French Bulldog, but this Frenchies' heart yearns for her families' attention. She plays with toy bones, but hands down her favorite toy is her musical dinosaur. It was her litter companion since she was just a puppy and even today if she hears the song it plays, she will run all over looking for her baby Dinosaur.